Artist Talk: Saturday, October 18, at 3pm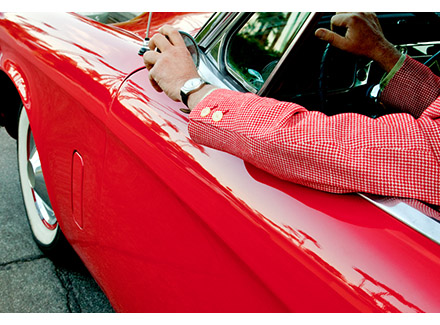 Nancy Baron, Bob's Red Car,
2011, archival pigment print, 22" x 17"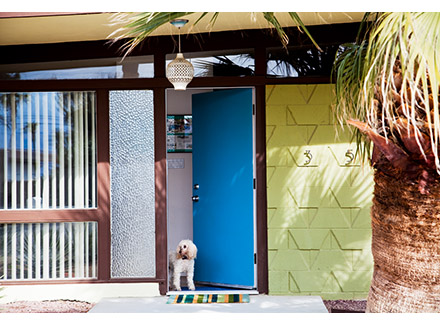 Nancy Baron, Mighty Joe,
2008, archival pigment print, 22" x 17"
Now through November 1, 2014
Thought of as 'Paradise,' Palm Springs is a vacation spot for much of southern California. It is located about 100 miles from Los Angeles. Palm Springs has this resort reputation, which has spread nation-wide, because of its attractions amidst the desert sun. Nancy Baron, on the contrary, highlights the community aspects of locals there, sharing the small town quality that exists. Baron does not glamorize Palm Springs; she is a part-time resident, and is able to rejoice in the everyday life of this place. As she states, "I aim to capture and celebrate the majesty in worlds that could easily be overlooked, seen as mundane, or otherwise misunderstood." Her photographs, illuminating the use of saturated colors and a specific style of decoration, emphasizes her observations and the possibility of a path to 'The Good Life.'
This is Nancy Baron's first solo show with dnj Gallery. She has exhibited both nationally and internationally, with an emphasis here, in southern California. She lives and works in Los Angeles and Palm Springs. The Good Life > Palm Springs is now a monograph published by Kehrer Verlag. It is currently available in Europe and will be available in the U.S. and Canada this fall, 2014.
2525 michigan avenue, suite J1
santa monica, california 90404
310.315.3551
For directions to our gallery, please click
here
dnj Gallery is now on
Artnet
, so be sure to check us out!